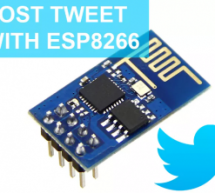 In this project you're going to post a Tweet with an ESP8266. The goal of this project is to show the endless possibilities that this $4 WiFi module offers when integrates with a free platform that I'm about to show you. In order to accomplish this task you have to sign up for one free service called IFTTT which stands for "If This Then That". IFTTT is a platform that gives you creative control over dozens ...
Read more

›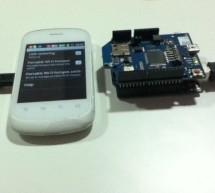 Hey, I am a big fan of Instructables. I have consistently used it for the past 3 years and now its time for me to write one myself.Here we go. This instructable is for those who want to make some inanimate object tweet automatically. Like say for example you are building a robot and you want the robot to tweet to you or to the world. This obviously means your robot needs to have access to the internet and s ...
Read more

›
A really fun project sent into us by Thomas Meghe. He's translated it all from his native French, which is a technical achievement itself. If you'd like to see the original, you can find it here. Bored of your favorite Twitter client ? No problem, here's the solution ! In this post we are going to explain how to control the awesome WowWee Robosapien with a wirelessly connected Arduino to trigger some action ...
Read more

›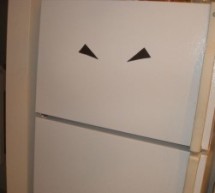 I have a problem, I'm trying to lose weight but I love snacking late at night. And no one knows that I even do it. That being one of my biggest hurdles, I figured why not include all my social media friends and followers in helping me. Whether they know it or not. So I decided to hook up my fridge to the internet, with an arduino and wishield and have it post to facebook and twitter whenever I try and get m ...
Read more

›
Now I am lucky enough to work at the greatest company in the world as a University of Waterloo, co-op student. It might not even be a company you've heard of yet. They're named Upverter and we are trying to change the way people design, build, share and collaborate on electronics. My job (also the coolest job in the world) is to find interesting problems that either have been or could be solved with electro ...
Read more

›