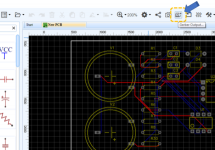 Recently, I had the opportunity to test the printed circuit boards (PCB) offered by JLCPCB. These tests were made in two different boards of the brand and here I'll report my impressions about them. Due to the spread of the maker culture and the do-it-yourself (DIY) and easy access to components and a huge amount of technical information available on Internet, it has become much simpler to develop a solutio ...
Read more

›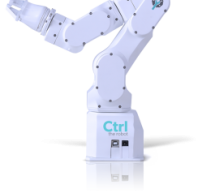 CTRL the robot is a desktop-sized robot arm that can do a lot! It enables your computer to perform manipulation of real objects via software and gives you access to technology that has been locked away in large corporations factories. Check this video to see the amazing features of CTRL. CTRL was launched on a Kickstarter campaign that unfortunately didn't reach its goal of AU$ 215,000. The early bird produ ...
Read more

›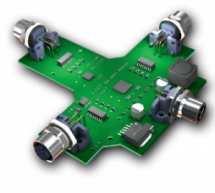 If you are a hardware DIY enthusiast who is interested in open source hardware and want to share projects and designs, you have to learn more about Upverter. Upverter is a web-based EDA (Electronic Design Automation) system which enables hardware engineers to design, share, and review schematics and PCBs (Printed Circuit Boards). It does for open-source hardware design what GitHub have done for open-source ...
Read more

›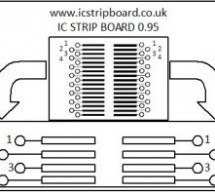 ICStripBoard is a innovative cheap tool to enable rapid prototyping of surface mount integrated circuits (IC's) and allow their usage in prototype electronics projects. Inline surface mount IC's come in a Variety of packages which are different sizes and these Printed Circuit Boards (PCB's) have been designed to accommodate the majority of IC's. Available in the four standard IC pitches (space between IC pi ...
Read more

›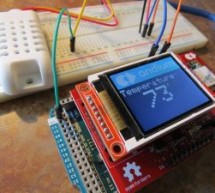 Get connected to Adafruit IO using MQTT! This project explains how to stream DHT22 temp data to Adafruit IO's dashboard! Motivation Have you heard? Adafruit offers this great free tool to visualize your Arduino's data in the cloud! Not only is it super easy to use, but it's free! Although Adafruit refers to it's current release as beta, we've had great success pairing it with anduino to create some interest ...
Read more

›
It has been a while since i posted my Tinker Rule which i made during college days. I received a few requests for the ready to etch pdf which helped me gauge if this seemed to be useful to people. The response was somewhat positive and so, i decided to put in some extra effort and make it handy, portable and manufacturable ! My initial scale was big and not handy, So, this one should be small and compact an ...
Read more

›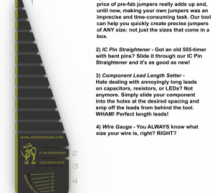 OUR MISSION: Our mission is to bring electronics curriculum to at-risk, Bay-Area middle and high school students who have little to no access to electronics or tech curriculum. OUR PLAN: We have designed a multi-tool that, with our curriculum, will inspire students and ease the minds of teachers and educators. The simple tool allows for previously unseen efficiency in the learning and building process. We p ...
Read more

›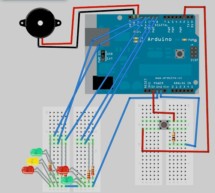 Despite sounding like an alcopop, Fritzing is actually an incredible bit of free software you can use to create circuit and component diagrams for use with rapid-protoyping electronics boards such as the fantastic open-source Arduino. As such, it's open source too, entirely cross platform and well supported – you can almost guarantee that it can be used on any Arduino project to show you how to wire things ...
Read more

›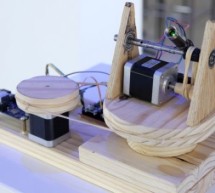 WARNING: THE FOLLOWING PROJECT USES LASERS. PLEASE CHECK YOUR LOCAL AREA RULES ABOUT LASER USAGE. PLEASE BE CAREFUL AS HIGH POWERED LASERS CAN ALSO DAMAGE YOUR EYES. I CANNOT BE HELD RESPONSIBLE FOR ANY CONSEQUENCES OF USE. Given the opportunity to use one of the Intel Galileo boards, we wanted to build something that would honour Galileo's memory and pay tribute to his discoveries. What better way than to ...
Read more

›