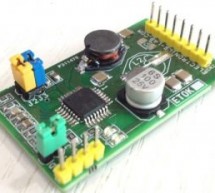 3A TEC Driver Module is a complete power stage solution to drive Thermoelectric Cooler (TEC). The required DC voltage input controls the output current. It consists of the Texas instruments DRV593 power driver IC, along with a few discrete passive components required for operation. It also includes jumpers for configuring the features of the device, LEDs for fault monitoring, and an output filter. The 4 Pin ...
Read more

›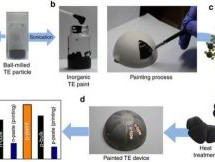 Scientists at the Ulsan National Institute of Science and Technology have developed a thermoelectric coating that can be directly painted onto any surface to turn it into thermal generator. This new technique can be used to convert waste heat into electricity from objects of almost any shape. The team created an inorganic thermoelectric paint that possesses liquid-like properties using Bi2Te3 (bismuth tellu ...
Read more

›
Military and aerospace, where rugged operation and reliable performance in a confined, hostile environment are paramount, have long been the most dominant markets for thermoelectric energy harvesting. Typically, thermoelectric devices exploit heat from engines and motors and use it to power sensors and wireless sensor networks for condition monitoring applications. Recent innovations are generating growth i ...
Read more

›