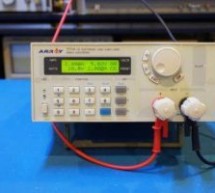 I have made many electronic loads in the past. For instance this simple harddrive cooler housed small dummy load, this more sophisticated constant current/constant programmable load and this heavy-duty electronic load that is capable of sinking over 1kW under peak load. In this blog post though, I am going to take a look inside an Array 3711A DC electronic load I recently purchased on eBay. You can find a v ...
Read more

›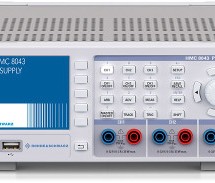 Bench power supplies aren't really pieces of kit that get your pulse racing, they just sit there doing their job, in some cases giving gentle background heating to keep the lab warm in the winter and providing enough ballast to stop your bench wobbling about too much. The traditional bench top power supply always came with a sturdy handle on the top to give you a clue that inside is some serious ironwork an ...
Read more

›
In this episode Shahriar repairs an Agilent 33250A function and arbitrary waveform generator which does not power on. The unit is equipped with a soft power switch which might be responsible for the fault. After a brief look at the unit's constructions, the fault is traced to a few possible locations. The schematic of the soft power circuitry is presented and the internal switching power supply is closely e ...
Read more

›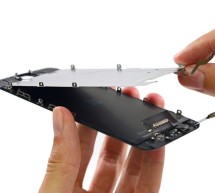 Double the iPhone, double the teardown! With the iPhone 6 Plus laid out for inspection, we turn our attention to the smaller iPhone 6—though at 4.7", it's still a giant among iPhones. What was so big that Apple couldn't fit it into the familiar form factor? Let's shake it out onto the teardown table and find out! This year we're doing the iPhone 6 teardown in English, Français, Deutsch, Español, Italiano, N ...
Read more

›
Disassembling Apple's diminutive inch-cube iPhone charger reveals a technologically advanced flyback switching power supply that goes beyond the typical charger. It simply takes AC input (anything between 100 and 240 volts) and produce 5 watts of smooth 5 volt power, but the circuit to do this is surprisingly complex and innovative. How it works The iPhone power adapter is a switching power supply, where th ...
Read more

›