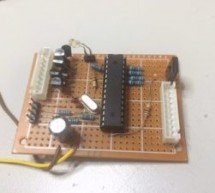 This is an electronic input switcher for amateur DJ's who are running short on inputs on the audio mixer. It allows you to connect 2 inputs to channel 1 and 2 each, and 3 inputs to channel 3. Each input channel has a toggle switch and 2 or 3 LEDs indicating the active input.  The actual switching is done using DPDT relays driven by Arduino (AT328p)  via a simple 2N222A or even BD547 NPN transistor.   It als ...
Read more

›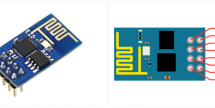 After we managed to connect the ESP8266 WiFI module to Raspberry Pi, we can now try to change the module firmware to a custom one. The firmware we will install on it is a simple webserver, that will handle HTTP requests. It will allow us to access a web interface for ESP8266. The interface will allow us to search for available WiFi networks, choose one and login. We will also have a page that will control t ...
Read more

›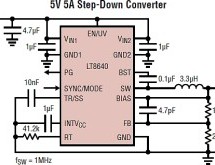 The latest automotive electronics boom has added many new features to engine control, entertainment, safety systems and more. In this very harsh environment that an automobile will experience, there are stringent features that need to be a part of any electronics devices is the system. At a minimum, any IC needs to see robust operation in a wide range of voltages while handling transients of more than 36V i ...
Read more

›