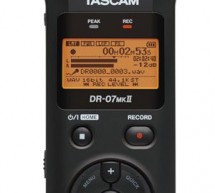 Previously, we introduced the Arduino's analog-to-digital converter (ADC) in detail, looking at successive-approximation A-D conversion and how it's the best compromise between speed and cost. This time, we start putting some of that theory into practice by building a stereo peak-program meter. Our Peak Program Meter (pictured above) takes audio from any phone or tablet. Modern-day VU meter VU or 'volume un ...
Read more

›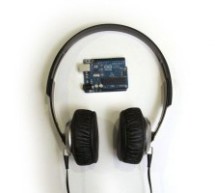 Recently I've been posting a lot of projects that use an 8 bit resistor ladder digital to analog converter(DAC) and an Arduino to make sound.  (see the Arduino vocal effects box, the Arduino drum sampler, and my audio output tutorial).  The technique I've been using to make these DACs is very simple, it requires only a handful of 10k and 20k resistors wired together into a network.  But the convenience come ...
Read more

›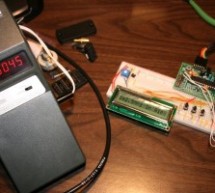 I have two good AM transmitters - one I'd built using a single 6888 Tube plus an old KnightKit Broadcaster that I'd refurbished, as well as a high-quality solid state transmitter from SSTRAN that I use to play music over the several antique AM radios I've repaired or refurbished. I wanted a high-quality FM Stereo transmitter to stream iPod / iTunes output around the house and to my FM-band radios. FM Stereo ...
Read more

›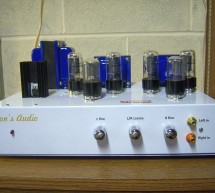 Most of the work that I have done in the past with vacuum tube and solid state electronics has been repair. So, I have ventured into the realm building. This is actually my second build (I'm still getting the bugs out of the first attempt) but I have applied all that I learned from mistakes to this build. Building from scratch is nothing like repairing. It takes time, a lot of thought and reasoning go into ...
Read more

›