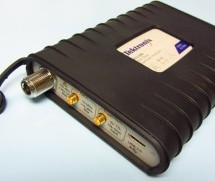 The spectrum analyzer has always been a vital tool for the EMC engineer. Until the last few years, these instruments have been rather large and heavy desktop instruments, weighing up to 60 pounds, or more. With the breakthroughs in components used for wireless technology, the size and weight of these instruments has decreased dramatically. This is good news for product designers whose workbenches may alread ...
Read more

›
In this world exclusive episode, Shahriar takes a close look at the all new Tektronix Real-Time USB Spectrum Analyzer. The RSA306 has an RF bandwidth from 9kHz to 6.2GHz with a real-time analysis window of 40MHz. While being entirely powered form a single USB 3.0 interface, it provides a 100% Probably of Intercept for any signal event of at least 100us in duration. The RSA306 is compact, lightweight and sho ...
Read more

›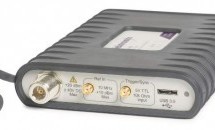 BEAVERTON, Ore., Nov. 4, 2014 /PRNewswire/ -- Tektronix, Inc., a leading worldwide provider of test, measurement and monitoring instrumentation, has introduced a new class of affordable spectrum analyzers based on a USB architecture with a list price of just $3,490. The new RSA306 sets a new price/performance threshold for spectrum analyzers and features a broad 9 kHz to 6.2 GHz frequency range, 40 MHz real ...
Read more

›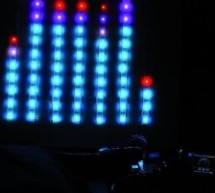 Let's put together a pixel strip with an HL1606, an Arduino UNO and the Spectrum Shield to build a seven bands "large" Spectrum Analyzer of simple construction. The Strip used uses the HL1606 controller to allow direct management of each of the LEDs. The chip runs two RGB groups and has 4-pin for input/output. The serial communication protocol allows input to output passage whenever the chip receives new da ...
Read more

›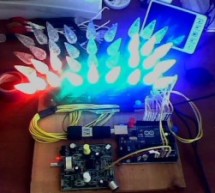 The basic idea was to create color organ / spectrum analyzer on arduino board, trying to minimize quantity of external components, like analog filters, LED display drivers, etc. Spend a lot of time in search on internet I was able to find only two ! project ,  which implemented FFT in order to solve a problem. One of them is: http://elm-chan.org/works/akilcd/report_e.html in a few days it will celebrate 6-t ...
Read more

›