In this world exclusive episode, Shahriar takes a close look at the all new Tektronix Real-Time USB Spectrum Analyzer. The RSA306 has an RF bandwidth from 9kHz to 6.2GHz with a real-time analysis window of 40MHz. While being entirely powered form a single USB 3.0 interface, it provides a 100% Probably of Intercept for any signal event of at least 100us in duration. The RSA306 is compact, lightweight and shock resistant.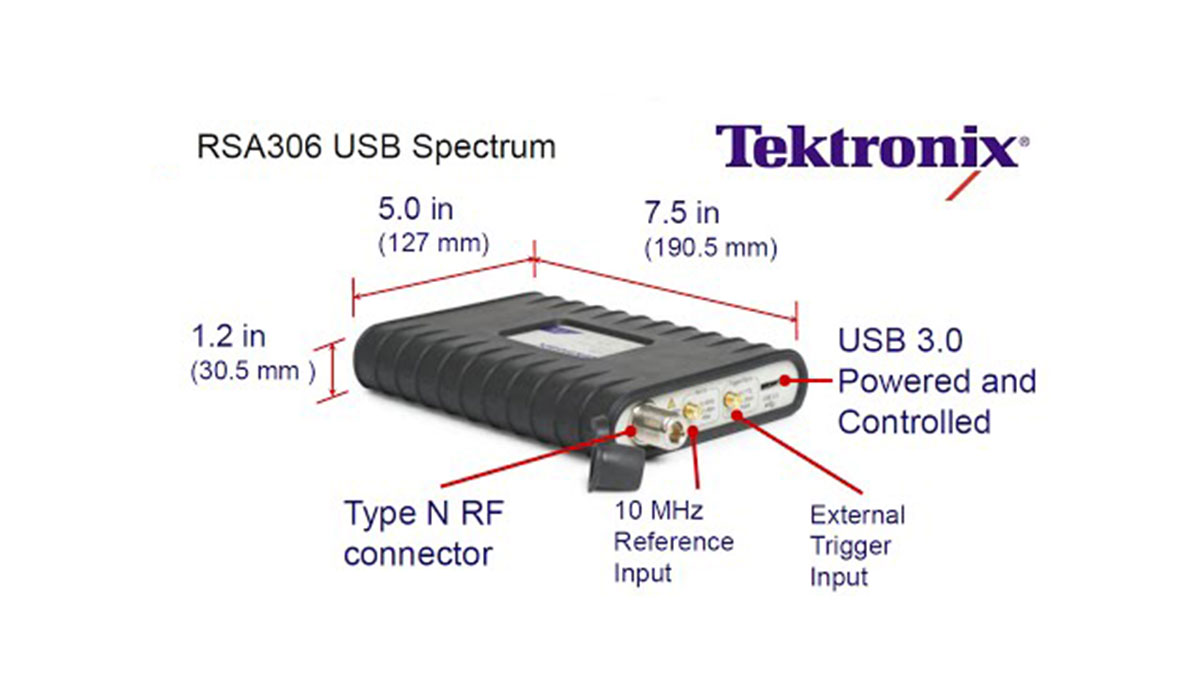 At the same time Tektronix has made its Signal-Vu PC software with 17 measurement capabilities free and significantly reduced the price of other Signal-Vu advanced applications!
The SFDR, linearity, noise floor and phase noise of the instrument are all measured and presented. The unit is then used to capture and analyze an intermittent RF interference, analyze and demodulate an RF FM signal using an antenna as well as demodulation a 256-QAM signal with -65Bm of total power.
For more detail: Tektronix RSA306 USB Real-Time Spectrum Analyzer Review and Experiments