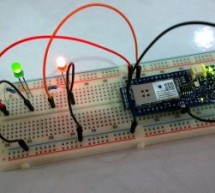 You can control your MKR1000 remotely with a RESTFUL interface. Things used in this project Hardware components Arduino MKR1000 × 1 LED (generic) × 2 Resistor 220 ohm × 2 Jumper wires (generic) × 5 Software apps and online services Arduino IDE Story It would be nice to communicate with an Arduino thru RESTFUL interface and I found this aREST framework.  As described on its website (arest.io), the aREST fram ...
Read more

›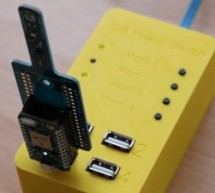 Many devices are powered by USB power now, but few home automation systems provide USB power switching. "Alexa, turn off the ThingyStick!". Story Alexa, Turn on the ThingyStick... Background More and more devices are powered by USB, many of these tend to be "dumb" devices without internet connectivity or home automation options (e.g. LED lights), how can we automate or control them remotely? Perhaps a USB s ...
Read more

›
The idea behind this project was very straightforward: design an inexpensive remotely controlled system capable of taking still pictures and uploading them to a remote file storage with a camera to be activated by either remote commands or sensor events. And after numerous brain storms the following solution has been found.In base configuration the system comprises of at least two parts: main (MCU) and tran ...
Read more

›