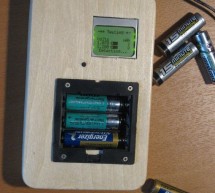 Do you have a pile of AA rechargeable batteries in your drawer? Some are old, some are new, but which sets would you bring with your camera on your next trip, and which ones are past their useful life? I like using rechargeable batteries, but I'm certain that some of them are not living up to the stated capacity on the label. So how good are those batteries? Simple battery testers measure the voltage, but t ...
Read more

›
Power Stacker is a portable, modular, USB rechargeable lithium-ion battery pack. Stack them together for power hungry projects or separate them for smaller projects with this modular system. The Gerber, BOM, and .STL files are available below. Power Stacker does what other USB rechargeable batteries have failed to do, and that's the ability to combine together for increased battery capacity or separate in t ...
Read more

›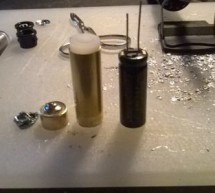 Rechargeable batteries save us a lot of money but take a lot of time. What if you could recharge a battery in seconds instead of hours? Rechargeable batteries save us a lot of money these days but for the savings, we give up some of our time, waiting for them to recharge. What if though. What if there was a rechargeable battery that took seconds to recharge instead of hours? That is exactly what I've invent ...
Read more

›