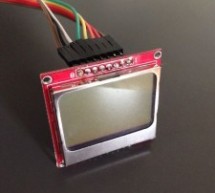 Okay, here's the deal. There are some tutorials on youtube showing how to get graphics to show on the nokia 5110 and that's great. If you just want a simple way to do that, go and watch them instead but there are a few problems I see, 1. There are none for mac. I am using a mac and everyone in the videos are using a windows. 2. Sometimes I just wanna go to the computer and search up how to make some graphic ...
Read more

›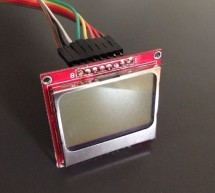 Step 1: Connections First let's connect the Nokia 5110 display. Remember that the LCD runs on 3.3V and although some people have connected it to 5V, it has worked but gave some weird effects, so I suggest connecting to the 3.3V output of the arduino. Next, the LIGHT pin on the LCD. It is the one pin which is controlling whether backlight is on or off. It will be on if the pin is connected through ground and ...
Read more

›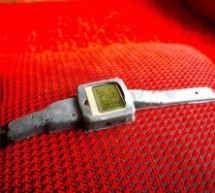 My goal for this project is to make a watch with selectable dials, stopwatch and millidays. This idea started with an Aprils fools prank about metric-time. (http://www.youtube.com/watch?v=K35xG1buyFA) First I wanted to make a metric clock but soon this idea evolved from a metric watch into an open course watch. I knew that it would be hard (or impossible) to make the watch small enough to really wear, but I ...
Read more

›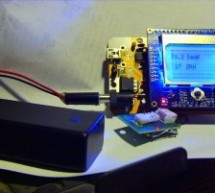 Arduino: Nokia LCD & Sensors PROBLEM: Making my Arduino, a Temperature-Relative Humidity sensor and a Nokia3310LCD screen work together. Now, I'm a Lazy Old Geek, so what I wanted was an Arduino kit that would take shields. This Freeduino was the cheapest that I could find at the time. http://www.seeedstudio.com/depot/freeduino-usb-complete-kit-p-58.html?cPath=79_82 Since I was at Seeedstudio, I also or ...
Read more

›