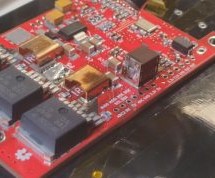 https://youtu.be/tERQQ0S8aJI Alright so soldering is pretty straightforward for through-hole components, but then there are times when you need to go tiny *insert ant-man reference here*, and the skills you learnt for TH soldering just dont apply anymore.Welcome to the world of Surface Mount Device (SMD) soldering, where components are placed on tiny pads, and solder on the pads is reheated to solder the co ...
Read more

›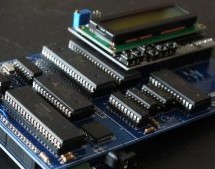 There have been plenty of Z80 computer builds here on Hackaday, but what sets them apart is what you do with them. [Andrew] writes in with his Z80 single-board computer made from scratch, using the Arduino standard headers for its I/O. In turn, since he needed an easy way to program the flash memory which holds the software to run on the Z80, he used an Arduino Mega as a debugger, making the SBC an Arduino ...
Read more

›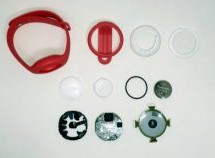 For this first edition of the hardware teardown, we're dissecting technology and lifestyle brand Withings' cheapest activity and sleep tracker: the Withings GO.   Since they launched their first connected weighing scale back in 2010 (the WiFi Body Scale), I've been a big fan of Withings. They make beautiful products that integrate seamlessly with their online platform and that seem to have a very decent li ...
Read more

›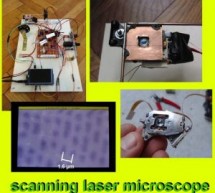 I'd like to share my latest project, a scanning laser microscope with you. Some words concerning the principle: The pinciple is quite simple. The laser beam is focused on the object and the reflective light is being measured with a photodiode (in my case a BPW34). To focus right the current through the focusing coil is varied. The position of the object is changed by two Speakers, which are driven with diff ...
Read more

›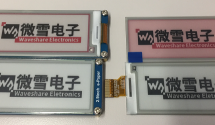 I have used E-Ink displays in projects three years ago, but from that time the technology has greatly evolved. That time displays were hard to get, expensive and difficult to use. Now things seem to change with e-ink displays available to the maker market :-). I'm able to get a 128×296 pixel e-paper display for $10! And for little more money I can have displays with black/white/red colors! Waveshare When I ...
Read more

›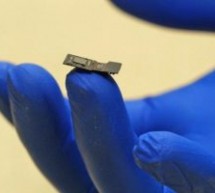 HOUSTON – (July 12, 2017) – Rice University engineers are building a flat microscope, called FlatScope TM, and developing software that can decode and trigger neurons on the surface of the brain. Their goal as part of a new government initiative is to provide an alternate path for sight and sound to be delivered directly to the brain. The project is part of a $65 million effort announced this week by the fe ...
Read more

›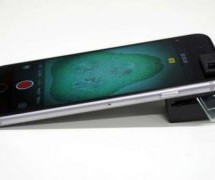 Smartphone microscope as the name implies is basically a microscope which is compatible with a user's smartphone. They mostly made up of a soft pliable lens and uses the smartphone's camera. Smartphone microscopes have been in existence before, they are based on the use of external LEDs and usually get powered from an external source, these attachments have been quite larger and more cumbersome than the pho ...
Read more

›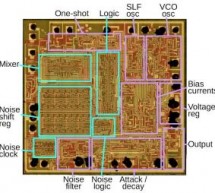 Remember the old video game Space Invaders? Some of its sound effects were provided by a chip called the 76477 Complex Sound Generation chip. While the sound effects1 produced by this 1978 chip seem primitive today, it was used in many video games, pinball games. But what's inside this chip and how does it work internally? By reverse-engineering the chip from die photos, we can find out. (Photos courtesy of ...
Read more

›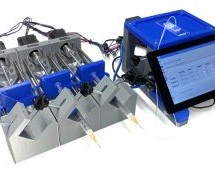 At the risk of putting too fine a point on it, Hackaday exists because people are out there building and documenting open source gadgets. If the person who built a particular gizmo is willing to show the world how they did it, consider us interested. Since you're reading this, we'll assume you are as well. Over the years, this mentality has been spreading out from the relatively niche hacker community into ...
Read more

›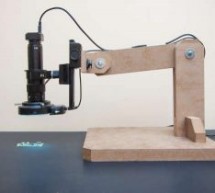 Despite how good microscope you have, stand is still very important part of final assembly. And while there are many commercial ones made of cast iron, they might cost more than a microscope head itself. I decided to make stand from wildly available material laying around – it's MDF (Medium Density Fiberboard). Advantages – stable over time if not exposed to water, dirt cheap, easy to process. Overview In g ...
Read more

›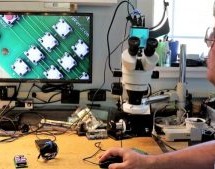 With surface-mount technology pushing the size of components ever smaller, even the most eagle-eyed among us needs some kind of optical assistance to do PCB work. Lots of microscopes have digital cameras too, which can be a big help – unless the camera fights you. Faced with a camera whose idea of autofocus targets on didn't quite coincide with his, [Scott M. Baker] took matters into his own hands – foot, a ...
Read more

›
Reverse engineering the popular 555 timer chip (CMOS version) This article explains how the LMC555 timer chip works, from the tiny transistors and resistors on the silicon chip, to the functional units such as comparators and current mirrors that make it work. The popular 555 timer integrated circuit is said to be the world's best-selling integrated circuit with billions sold since it was designed in 1970 b ...
Read more

›