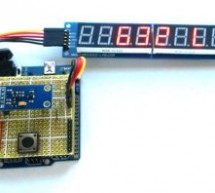 A light meter is a device that measures the intensity of light. It finds applications in schools, hospitals, production areas, passageways and more to measure and maintain proper lighting levels. It is often used by photographers to determine the proper exposure for a photograph. Today we are going to build a simple light meter using an Arduino board and a BH1750 digital light sensor. The measured lighting ...
Read more

›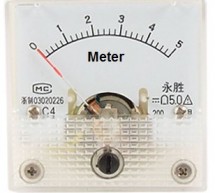 In this project, we will go over how to connect an analog volt panel meter to an arduino so that it can measure and give us a readout of light striking the circuit. In this way, the circuit will function as a light meter. When there is a lot of light shining on the circuit, the meter will deflect greatly. When there is a low level of light hitting the circuit, the meter needle will barely deflect. In this w ...
Read more

›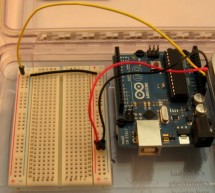 I recently needed to measure how different materials affect light transmission for a gardening project. I decided this was the perfect opportunity to try out the new logic level converter to run both a 5v LCD and a 3.3v light sensor on a single i2c bus. I used the following parts in this project: Arduino Uno TSL2561 Digital Light Sensor 4-channel I2C Safe Bi-directional Logic Level Converter 16× ...
Read more

›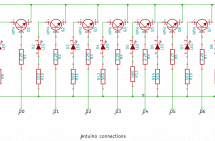 This Arduino project is a simple light meter using a photo-transistor. An LDR would be more appropriate but the photo-transistor is what I has spare at the time. On the other hand the photo-transistor is sensitive to infrared, so its handy for testing remote controls. The project consists of 10 red LEDs driven by 10 BC547 transistors although any general purpose transistor will do. The base of each transist ...
Read more

›