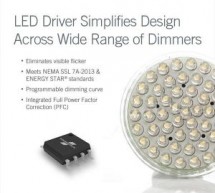 Single-Stage Primary-Side-Regulation PWM Controller for PFC and Phase Cut Dimmable LED Driving The FL7734 is a highly integrated PWM controller with advanced Primary-Side-Regulation (PSR) technique to minimize components for low power LED lighting solutions. Using the innovative TRUECURRENT technology for tight constant-current control, it enables designs with constant-current (CC) tolerance of less than ±1 ...
Read more

›
By Steven Keeping, Electronic Products 9/24/2013 LEDs have many advantages over traditional lighting including efficacy, longevity, and robustness, but price is not one of them. The reason why LEDs are expensive is partly because the manufacturing process used to fabricate the wafers from which the individual chips are cut is difficult and employs exotic materials such as gallium nitride (GaN) deposited on ...
Read more

›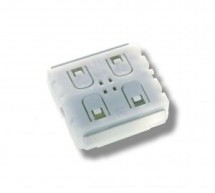 EnOcean has introduced its first energy harvesting wireless switch module for consumer applications such as the control of LED lighting systems. The device which operates in the 2.4GHz ISM band, has a form factor which allows it to fit in a standard light switch. The device's electromechanical energy generator converts kinetic energy into electrical energy which is used to power to a wireless module. ...
Read more

›