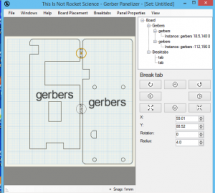 This tutorial was done on Windows. Authors claim it could also be used on Linux by using Mono, but I haven't tried and don't understand a lot about Mono to see what could be done. I am switching to Linux nowadays, so I'd be very grateful to anybody that'd make instructions on how to launch it, however - and I'm sure other fellow Linux-wielding engineers will be grateful, too =) This is the GitHub issue desc ...
Read more

›
IMO, KiCad is one of the best EDA tools out there, with just one major problem: Bill of Materials management is rough. If you make more than 1 board a year, you probably know how frustrating it can be to get everything together for an order. There are multiple ways to export a BOM (each with their own ups and downs), and the process of selecting and entering components is excruciatingly manual. You can of c ...
Read more

›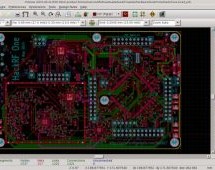 Converting from Eagle to KiCad. Quick Introduction Video Recommended video player Firefox 56.0+ with VLC video player plugin The following 5 ulp (eagle user script file) and one ulp include file, work together or stand alone to convert Eagle sch/pcb version 6.xx*(7.xx-8.xx maybe?)* file(s) and any version of Eagle lib(lbr) to KiCad sch/pcb and lib/mod files. The Programs will do Eagle multi sheet sch to KiC ...
Read more

›