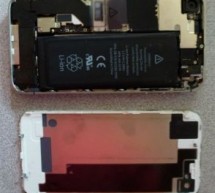 About a week ago, in preparing to run some errands, I plugged my iPhone 4S into the charger in my car so that I could stream Pandora while I drove. Oddly, a "this accessory may not be supported" message appeared on-screen; when I unplugged and re-plugged the iPhone to the charger, it didn't reappear, so I didn't think anything more of it ... until a half hour later, when the iPhone again alerted me, this ti ...
Read more

›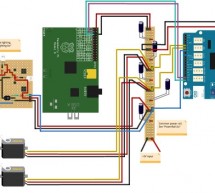 Architecture RaspiDuinoRover is made of three main parts: A Raspberry Pi which receives commands from a remote device through a TCP connection, and sends these commands to an Arduino Uno through an I2C connection. The same TCP channel is used to send back the remote data grabbed from the Arduino Uno about pan and tilt servo positions, camera lighting status and motors current usage. The Raspberry Pi also pr ...
Read more

›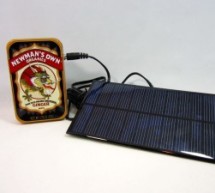 One of the most fun and useful projects on instructables is to create your very own solar USB/ iPhone charger. They're not overly difficult to make, nor are the parts overly expensive or hard to find. For the most part they do a rather good job of charging up small gadgets. Mostly. The big flaw in the DIY solar charger world are the batteries. Nearly all the designs on instructables (including all of my des ...
Read more

›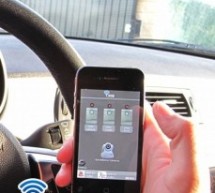 What do I need to start? The hardware requirements to start is: *Note: where can I purchase the material  with all the components to build myself the system: http://iwup.altervista.org/shop/reference_list.pdf 1.-) Arduino UNO with USB cable 2.-) Ethernet Shield Arduino 3.-) Relay (for arduino 5 V) 4.-) Router Belkin (we recommend N150 or N300), also TPLink models( we recommend TL-WR740N). See TPLink model c ...
Read more

›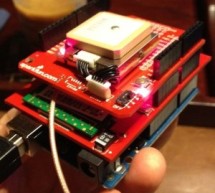 [INTRO] This past semester, I decided to build a GPS receiver with an iPhone app that tracks it for my semester project. Here is a step-by-step tutorial to show you how you can build your own. [OVERVIEW] Architecture of my Real-Time GPS Tracker project. I'll be using the diagram above to explain how the project is put together. Starting from the satellite at the top of the diagram, the GPS module receives G ...
Read more

›