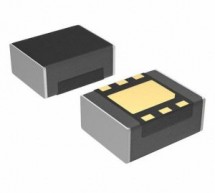 The XCL206 series is a synchronous step-down micro DC/DC converter which integrates an inductor and a control IC in one tiny package (2.5mm×2.0mm, H=1.0mm). A stable power supply with an output current of 600mA is configured using only two capacitors connected externally. Operating voltage range is from 2.0V to 6.0V(XCL20xG:1.8V-6.0V). Output voltage is internally set in a range from 0.8V to 4.0V in increme ...
Read more

›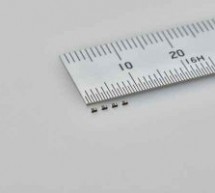 The expansion of the line-up of the metal multilayer chip power inductor MCOIL MC series, from TAIYO YUDEN, which uses a metallic magnetic material, as well as the commercialisation of the tiny metal power inductor MCEE1005 (1.0×0.5×0.55mm, maximum height), has been announced. This power inductor is used as a power choke coil in power supply circuits for wearable devices, smartphones, and IoT devices. By so ...
Read more

›
When I was working on the the latest version of the Common Parts Library, I realized that it would be helpful to explain why you might pick one type of inductor over another. We started off this series by writing "How to select a capacitor," followed by "How to select a resistor," and are continuing with a close look at inductors. In this blog, we will explain all the different types of inductors, their mer ...
Read more

›
One of our technicians recently asked for help determining the value of an SMT inductor. It was unmarked, and was many turns of very fine wire on a ferrite core. The resistance measured 26Ω, which for some reason gave our ancient LCR bridge a conniption, and read 30mH along with a blinking error message. The tech rightfully felt that such a small inductor could not possibly be 30mH. I didn't have another br ...
Read more

›