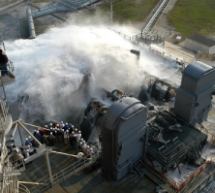 The dB (decibel) is one of the most common units in engineering, yet also one of the most confusing, especially when it comes to manipulating S-parameters. Here is how not to be confused. The Bel is a fundamentally new unit, which was originally established in 1928 by The Bell System to describe sound levels. This scale has since been generalized to relate to the log of the ratio of any two power levels. Th ...
Read more

›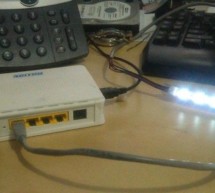 In this section we will explain exactly how you can create your own Amblone setup, consisting of 3 RGB LED strips and an Arduino Mega. What do I need? To create the Amblone setup described in this guide, you will need the following: Amblone software An Arduino microcontroller, for example the Arduino Mega A USB A to B cable RGB LED strips that can be manually controlled (make sure you are not buying some au ...
Read more

›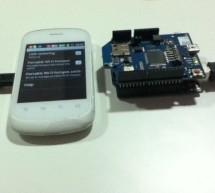 Hey, I am a big fan of Instructables. I have consistently used it for the past 3 years and now its time for me to write one myself.Here we go. This instructable is for those who want to make some inanimate object tweet automatically. Like say for example you are building a robot and you want the robot to tweet to you or to the world. This obviously means your robot needs to have access to the internet and s ...
Read more

›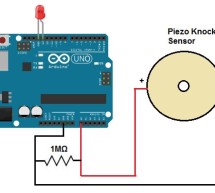 In this article, we go over how to build a piezo knock sensor circuit. A knock sensor is a sensor which produces a voltage in response to some type of physical stress such as a knock or vibration. This is why it's called a knock sensor; it detects knocks. This sensor can be useful when you want a circuit to be able to respond to knocks that a user makes against them to turn on or off some load. For example, ...
Read more

›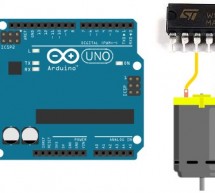 An h-bridge is a chip that allows DC motors to be run versatile, with bidirectional capability. With an H-bridge, motors can go forward or backward, left or right, up or down, etc, depending on the use of the motor(s) in the circuit. Without a microcontroller, the only way to be able to control an H-bridge is through multiple switches. We would need a switch tied to the enable pin of the H-bridge (unless it ...
Read more

›