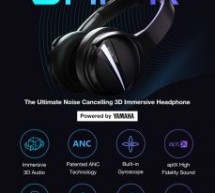 World's 1st Headphone to eliminate dizziness for a long time wearing | Immersive audiophile sound | Advanced noise cancellation SHIVR's own advanced algorithm can effectively enhance audio surround sound and sense of space, allowing the listener to accurately sense sound from different sources. Traditional two-channel audio only delivers sound from the left and right side, but in real life we can iden ...
Read more

›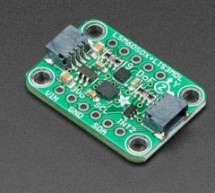 Adafruit has announced the availability of its new Precision 9 Degree of Freedom (9-DoF) sensor, making it available to purchase for $14.95. The small sensor has been designed to provide high quality motion direction and orientation sensing and is the perfect addition to your next Arduino project. The small breakout board contains two chips that sit side-by-side to provide 9 degrees of full-motion data, Ada ...
Read more

›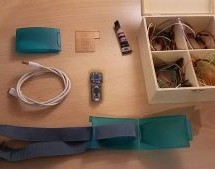 https://youtu.be/zsUDoa4-fQg Hi everyone, here it is my new project, a mouse controlled with the movement of the head!I decided to make this project once I received my accelerometer/gyroscope MPU6050 from IC Station, and I wanted to do something useful with this.Then I found out that a "Head Mouse" already exists, made by Martin Millmore with another accelerometer/gyroscope: https://www.instructables.c ...
Read more

›
IoT which translates to the Internet of Things has been a significant buzz for the last five years while disrupting major Industries (from Agriculture, Energy, Healthy, Sports and several others). IoT adoption has seen rapid development in the makers' world, with different makers and manufacturers producing various forms of boards, chips, software to facilitate quick IoT development. Boards like ESP8266 fro ...
Read more

›