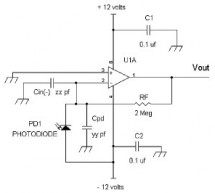 In some JFET op amps such as the AD743, the input capacitance is in the order of 18 to 20 pF. In comparison, with an LSK489 dual FET, the input capacitance is in the order of 3 pF, which will be suitable for low noise photodiode applications. In this section we will see why it is important to have low equivalent input noise and low input capacitance in a photodiode preamp. A simple photodiode is shown in Fi ...
Read more

›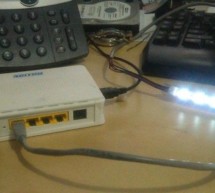 In this section we will explain exactly how you can create your own Amblone setup, consisting of 3 RGB LED strips and an Arduino Mega. What do I need? To create the Amblone setup described in this guide, you will need the following: Amblone software An Arduino microcontroller, for example the Arduino Mega A USB A to B cable RGB LED strips that can be manually controlled (make sure you are not buying some au ...
Read more

›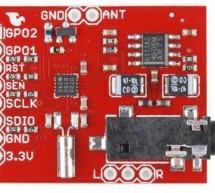 Introduction Weather-band radio is an awesome public service provided in the US, Canada, and Bermuda. With hundreds of transmitting stations dotting the country, weather radio acts as the "voice of NOAA" (National Oceanic and Atmospheric Administration). In addition to spouting out weather forecasts, weather radio also implements a messaging protocol for emergency weather alerts called SAME (Specific Area M ...
Read more

›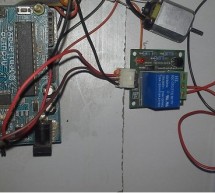 Contents 1. Background 2. Setting up Arduino Development Environment 3. Arduino Power Management 3.1 Powering Up Arduino Board 3.2 Output Power of Arduino 4. Indicators And Switches 4.1 LED 4.1.1 Working With Onboard LED 4.1.2 Connecting and Controlling External LED 4.2 Buzzer 4.3 Switches 5. Arduino With Display 6.Arduino With Sensors    6.1 Sensor Principles 6.2 A/D Converter 6.3 Temperature Sensor 6.4 Me ...
Read more

›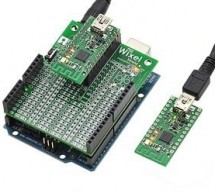 1. Overview The Wixel shield seamlessly enables a wireless link (with a typical range of ~50 feet) to replace your Arduino's USB interface, which means you can use the standard Arduino computer software to: wirelessly program the Arduino (this feature is not available with the Arduino Leonardo or the A-Star 32U4 Prime). wirelessly debug sketches with the Arduino serial monitor. wirelessly communicate with t ...
Read more

›
The Arduino team is now shipping their latest creation - the Leonardo. It is the first Arduino to use Atmel's ATmegaXU4 series chip with built-in USB. This change is big and it has big benefits. In addition to the built-in USB, it offers more digital and analog pins. This step by step  guide gives you the details you need to know to start using it. For a more comprehensive guide, see my article - Arduino Le ...
Read more

›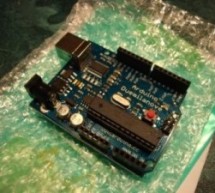 An all-in-one tutorial to getting started with the Arduino open-source electronics prototyping platform. This guide is meant for the beginner but should be also be useful to you if you already tinker with electronics but want to get started with the Arduino. I'll cover: - breadboarding LED outputs from the Arduino - creating and reading digital inputs to the Arduino - how to program the Arduino to take the ...
Read more

›