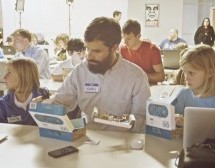 Anne Mahaffey is an engineer with Analog Devices and was one of the beta testers for the Arduino Due. Anne's been an ardent advocate for Arduino at Analog, and recently contacted us about a workshop she was planning with the Iron Yard, an accelerator in her hometown of Greenville, South Carolina. The workshop was to introduce kids to programming in Scratch, and to let them build their own game controller wi ...
Read more

›
Today we are announcing the first of a series of video tutorials in german created in collaboration with our friend Max, founder of MaxTechTV and published on Arduino channel on Youtube. The tutorial of this month explains how to turn your Arduino Esplora into a customized computer gamepad to play any of your videogames. And it's just the beginning to start the real fun of personalizing the controller: what ...
Read more

›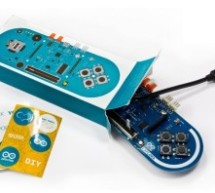 The Arduino Esplora is a ready-to-use, easy-to-hold controller that lets you explore the infinitive possibilities you have in the world of sensor and actuators, without having to deal with breadboards, soldering or cable. There is no limit to the applications-amusing, educational, useful – you can program. You can even add a couple of extra sensor and actuators if you need them. Add a colour LCD module and ...
Read more

›