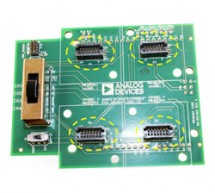 Analog Devices EVAL-M355-ARDZ-INT Development Board is designed for fast and simple connection to ADuCM355-based sensor boards. The board can also connect to any equivalent Arduino MCU controller boards. This provides for testing functionality, and performance of the circuit using a controlled evaluation environment. The board takes customised connectors to the sensor surfboards and provides up to four chan ...
Read more

›
Readers of Hackaday are no strangers to using a microcontroller to push data to WiFi. Even before the ESP8266 there were a variety of ways to do that. Now Microchip is joining the fray with a $29 board called the AVR-IOT WGthat contains an 8-bit ATmega4808, a WiFi controller, and hardware-based crypto chip for authenticating with Google Cloud. The board has a section with a USB port for charging a battery a ...
Read more

›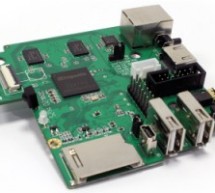 Although originally announced back in August, the Creator C120 development board from Imagination Technologies can now be pre-ordered for delivery in January 2015. This capable little board can run Linux and Android. The board's hardware includes a dual core, 1.2GHz MIPS32 based processor, PowerVR SGX540 graphics, 1GB DDR3 memory and a 4GB flash memory. It comes pre-installed with Debian 7 and other Linux d ...
Read more

›