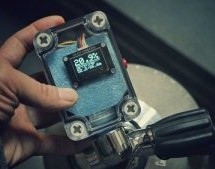 For Hackaday readers who don't spend their free time underwater, nitrox is a blend of nitrogen and oxygen that's popular with scuba divers. Compared to atmospheric air, nitrox has a higher concentration of oxygen; which not only allows divers to spend more time underwater but also reduces the risk of decompression sickness. Of course when fiddling with the ratio of gases you breathe there's a not inconseque ...
Read more

›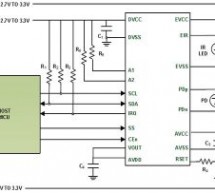 Although Intersil's ISL29501 time-of-flight (ToF) signal processing IC doesn't have anything to do with the lighting applications I normally cover, I felt compelled to bring it to your attention because it's one of the most innovative LED applications I've seen this year. The device requires little more than an external emitter (LED or laser) and a photodiode to implement a complete object detection and dis ...
Read more

›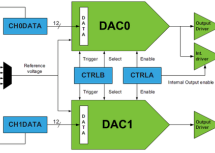 In embedded systems, oftentimes it is needed to generate analog outputs from a microcontroller. Examples of such include, generating audio tones, voice, music, smooth continuous waveforms, function generators, voltage reference generators, etc. Traditionally in such cases the most common techniques applied are based on Pulse Width Modulation (PWM), resistor networks and external Digital-to-Analog Converter ...
Read more

›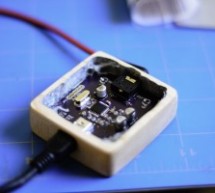 Finished Product! Here's the finished DAC! it was a very fun project and very fulfilling to make something that I actually use everyday. Overall the audio specs aren't anything amazing, but it definitely is an improvement on the built in audio of my computer. The Schematic Here is the electrical schematic of the DAC, it uses a Texas Instruments PCM2707 USB DAC Integrated Circuit. It identifies as a USB Audi ...
Read more

›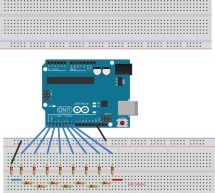 A digital to analogue converter takes a series of digital inputs (a string of 1s and 0s, in our case there will be 8 of them like 10011001) and converts it into an analogue output. You see DACs in every digital audio device (MP3 players, CD players) as these all store music in digital form, but need to drive a speaker with an analogue signal. Hence the need to convert the digital data into an analogue signa ...
Read more

›