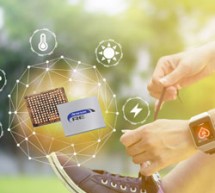 Renesas Electronics Corporation has launched its RE Family, which comprises the company's current and future lineup of energy harvesting embedded controllers. The RE Family is based on the company's proprietary SOTB process technology, which reduces power consumption in both the active and standby states, excluding the requirement for battery replacement or recharging. "Energy harvesting eliminates the labo ...
Read more

›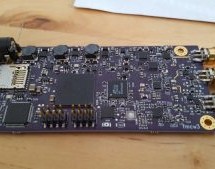 Introduction Previously I made a simple frequency-modulated continuous-wave (FMCW) radar that was able to detect distance of a human sized object to 100 m. It worked, but as it was made with minimal budget and there was a lot of room for improvement. FMCW radar working principle If you have read my previous articles you should know how FMCW radar works, but for completeness sake short explanation is given b ...
Read more

›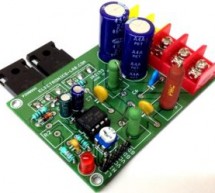 IGBT based half bridge board has been designed for multiple applications, like induction heater driver, tesla coil driver, DC-DC converters, SMPS etc. High current and high voltage IGBTs are used to serve high power requirements. IGBT NGTB40N120FL2WG from ON semi and IR2153 from Infineon semiconductor are important parts of the circuit, IR2153 is a gate driver IC including inbuilt oscillator, 40A/1200V IGBT ...
Read more

›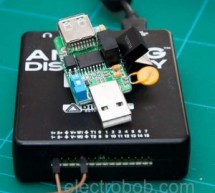 Intro Back when I was deverloping the PSU burner, I wanted to have the Analog Discovery isolated from the common ground, to avoid noise and other issues. Since I did not have a way to do this, I ended up using a laptop on battery for measurements. But for long term, I needed to have this isolation. Unfortunately, things that can isolate USB at 480Mbps or faster are too expensive to justify. The solution The ...
Read more

›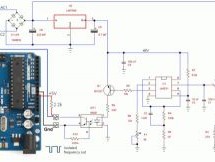 This blog is dedicated to electronic projects and software due to the author's enthusiasm for these activities. The main aim is to share to other enthusiasts the experience in electronic design of the author who disclaims all responsibility. All presented projects are realized and fully tested by the author who intends to preserve the intellectual property of the projects or information, whose utilization i ...
Read more

›
Inrush current or input surge current refers to the maximum, instantaneous input current drawn by an electrical device during its initial turn on. Power converters also feature high inrush currents relative to their steady state currents that may be several times their normal full-load current when first energized. The inrush current of a power converter is typically the charging current of the input capaci ...
Read more

›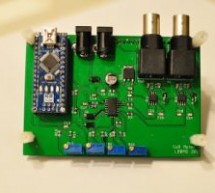 Homebrew SWR and power meter First of all, this SWR meter in this article is not exactly homebrew, as I based the circuit on the schematic in the excellent book Arduino Projects of Amateur Radio. Although I bought the book and respect the copyright of the authors I will share my own schematic here. Why? First, the design in the book is not completely original and is based on similar designs from others. One ...
Read more

›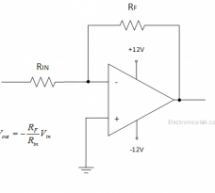 Operational amplifiers (OPAMPs) are high performance differential amplifiers in integrated form that can be used in many different ways. A typical OPAMP has a non-inverting input, an inverting input, two dc power pins, one output pin and a few other fine-tuning pins. On the following image you can see a typical diagram of an operational amplifier. The basic OPAMP operation is simple. If the voltage applied ...
Read more

›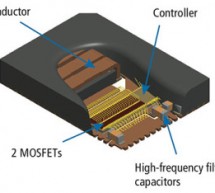 Such is the popularity of DC-to-DC voltage converters ("switching regulators")––due to their high efficiency across wide input- and output-voltage ranges––that chip makers have focused a lot of research dollars on squeezing the essential components of the devices into modules. These modules typically include pulse-width-modulation (PWM) controllers and switching elements in a single, compact package, easing ...
Read more

›