Hi guys, over the past few tutorials, we have been discussing TFT displays, how to connect and use them in Arduino projects, especially the 1.8″ Colored TFT display. In a similar way, we will look at how to use the 1.44″ TFT Display (ILI9163C) with the Arduino. The ILI9163C based 1.44″ colored TFT Display, is a SPI protocol based display with a resolution of 128 x 128 pixels. It's capable of displaying up t ...
Read more

›
LED matrix displays can be used to display almost anything. Most modern LED sign boards uses various types of matrix boards with controllers. In this tutorial we are going to interface a single color 8×8 LED matrix with Arduino and display a few characters in it. 8×8 matrix consists of 64 dots or pixels. There is a LED for each pixel and these LEDs are connected to total of 16 pins. You can identify the pin ...
Read more

›
The new Type-C USB connector is the latest addition to the USB connector standards. It offers reversible plugs, direction independent cables, USB3.1 speeds, and 3A charging in a connector only a little bigger than the USB 2.0 MicroB connector. In order to add these capabilities the plugs and connectors have additional configuration pins to allow devices to negotiate their state. Supporting the configuration ...
Read more

›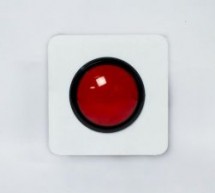 Learn how to connect a simple web app written in JavaScript to Arduino Cloud. Things used in this project Hardware components Arduino MKR1000 × 1 SparkFun big dome red button × 1 Software apps and online services Arduino Web Editor Arduino Cloud Story Following this tutorial you are going to learn how to make your Arduino or Genuino MKR1000 or WiFi Shield 101 interact with a simple webpage hosted in a brows ...
Read more

›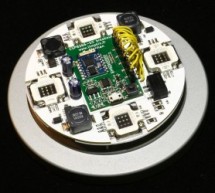 So for some reason I bought 2 IKEA lamps at a flea market. As IKEA furniture has a long history of being hacker-friendly, I figured they shouldn't be an exception to the rule. My plan? Fit a few 10W RGB LEDs in there together with an ESP8266 to use the final result as an alarm clock.When you are dealing with a LED consuming that much current, you can't simply use a series resistor as the latter would need t ...
Read more

›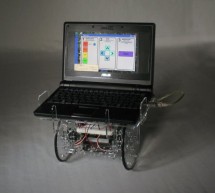 This Instructable will show you how to build your own Web Connected Robot (using an Arduino micro-controller and Asus eee pc). Why would you want a Web Connected Robot? To play with of course. Drive your robot from across the room or across the country, using nothing more than Skype and a web browser (nothing to install on the controlling computer). After that? Dig into the software & adapt it however y ...
Read more

›