In Tutorial 4, we learnt interfacing an HD44780-based LCD to a chipKIT board for displaying alphanumeric output. Today, we will see how to connect a NOKIA 5110 graphical LCD (used in Nokia 5110 cell phones), which is a 84×48 pixel monochrome display of about 1.5″ diagonal in size. The display can be used for graphics, text, and bitmaps. Theory Nokia 5110 LCD was used in Nokia's popular 5110 and 3310 model c ...
Read more

›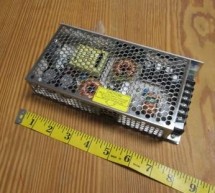 Max's Arduino Mega and chipKIT Max32 both require 9V external supplies, but he really wishes to power them from a single 5V supply. Well, nothing is simple, is it? I ran into a minor "gotcha" with regard to my Bodacious Acoustic Diagnostic Astoundingly Superior Spectromatic (BADASS) display project. As you may recall from my previous blog on this topic, I'm planning on implementing a 16 x 16 array of tri-co ...
Read more

›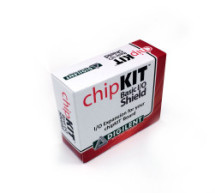 Happy Tuesday, everyone! I tend to get excited about products that enable beginners to be really creative, and today's product highlight is one I think is worth getting excited about! [video width="380" height="285" id="_63Mq6QMxxM&" type="youtube"] A few things that I really like about the shield: The shield is an add-on board that was designed to be used with the chipKIT Uno32, the uC32, or the Max 32 ...
Read more

›