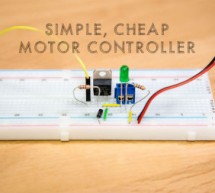 I've used this simple circuit several times to drive motors (like in my Stair Climbing robot) as well as solenoids. I originally picked it up from this instructable which is focused on controlling a solenoid. I wanted to isolate this circuit in its own Instructable as a motor driver so I could easily reference it from other future instructables and also provide example code to show how to use it in this man ...
Read more

›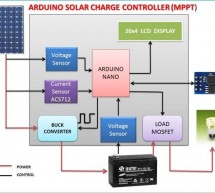 Welcome to my solar charge controller tutorials series.I have posted two version of my PWM charge controller.If you are new to this please refer my earlier tutorial for understanding the basics of charge controller. 1. Version-1 2. Version-2 This instructable will cover a project build for a Arduino based Solar MPPT charge controller.It has features like: LCD display,Led Indication,Wi Fi data logging and pr ...
Read more

›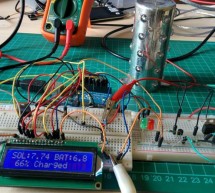 In my previous instructables I described the details of energy monitoring of a off grid solar system.I have also won the 123D circuits competition for that.You can see this ARDUINO ENERGY METER. Please vote for me..... In solar power system, charge controller is the heart of the system which was designed to protect the rechargeable battery .In this instructables I will explain the PWM charge controller. In ...
Read more

›