Most hobbyists and many professionals use Eagle CAD as a daily tool in designing schematics and laying out PCB. I'm going to share with you the most important tips and tricks for using Eagle CAD, which make my work much easier and faster. Tip #1: Keep One Hand on the Keyboard, One on the Mouse I see a lot of friends and colleagues use the mouse as their main tool for routing and selecting tools in the sideb ...
Read more

›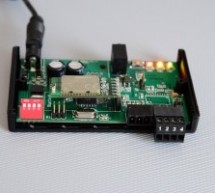 The "MYdata TPsys CAD converter" is a small universal program which read the pick and place export data of the most pcb design softwares out there, and converts them to a machine readable MYdata TPsys ".pcb" file, so that the smt machine is programmed quickly and you can save a lot of time and money. It is simply straight forward and allows an import to a MYdata TPsys system in just 5 steps. 1. open your fi ...
Read more

›
When we first encountered the offspring of this Digi-Key/Mentor CAD collaboration, it was still in beta, and the pricing model was unclear. Now that it's here for real, let's take a quick look. For more detail: Mentor meets Digi-Key, low-cost CAD results ...
Read more

›