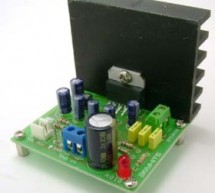 20W Bridge Audio Amplifier project, based on the TDA2005 IC, The TDA 2005 IC is class B dual audio amplifier, specifically designed for car radio applications etc. Specifications: Power supply input : 18 VDC Output power : 20 W, 4 Ω IC built in Thermal Shut-down, Load dump voltage surge protected Terminal pins for connecting left and right audio signal inputs Berg Connector for connecting Potentiometer (POT ...
Read more

›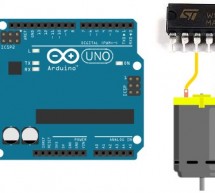 An h-bridge is a chip that allows DC motors to be run versatile, with bidirectional capability. With an H-bridge, motors can go forward or backward, left or right, up or down, etc, depending on the use of the motor(s) in the circuit. Without a microcontroller, the only way to be able to control an H-bridge is through multiple switches. We would need a switch tied to the enable pin of the H-bridge (unless it ...
Read more

›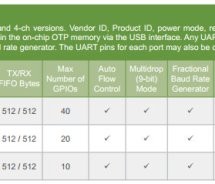 Exar has announced a new family of USB to serial bridge devices for industrial applications. The XR21B142x family interfaces with RS-232 or RS-485 serial networks. The XR21B1420, XRB21B1422, and XRB21B1424 provide 1, 2, and 4 UART channels respectively. The XRB21B1421 provides a single channel UART and uses the native operating system HID (Human Interface Device) driver. The XR21B142x devices are fully comp ...
Read more

›