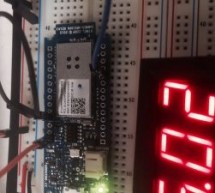 A fairly simple project that attaches everyone's favorite environmental monitor, the DHT, to the Arduino MKR1000 then transmits sensor data. Things used in this project Hardware components DHT11 Temperature & Humidity Sensor (4 pins) Arduino MKR1000 Story I had already developed code for the ESP8266 12-E to have environmental sensor data, taken by the DHT11, uploaded wirelessly to the ThingSpeak website ...
Read more

›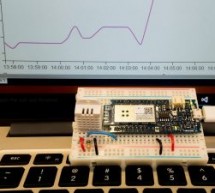 Send temperature and humidity data from an Arduino MKR1000 to Microsoft Azure. Things used in this project Hardware components Arduino MKR1000 Arduino MKR1000 × 1 DHT22 Temperature Sensor DHT22 Temperature Sensor × 1 Software apps and online services Microsoft Azure Microsoft Azure Arduino IDE Arduino IDE Visual Studio 2015 Microsoft Visual Studio 2015 Story Paul DeCarlo has a great article on sending weath ...
Read more

›
A simple temperature sensor using one LM35 Precision Temperature Sensor , Humidity Sensor and Arduino, so you can hookup on your future projects. The circuit will send serial information about the temperature and humidity so you can use on your computer. I have taken data from my compost. The project is related to an existing product daily dump with which anyone can convert kitchen waste into compost at h ...
Read more

›