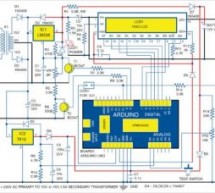 The circuit presented here can automatically charge a 12V, 7Ah battery, or above. Special features of the charger are as follows. It automatically controls the charging current as per the status of the battery. Battery voltage level as well as charging status are indicated on the LCD display. The charger maintains float voltage, if battery is fully charged. Arduino identifies status of the battery connectio ...
Read more

›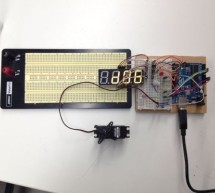 Project: Light-Sensitive and Adjustable Dynamic Time-Lapse Photography By Holden Leslie-Bole Approximate cost: $70 without the camera I've been doing some time-lapse photography with my GoPro HERO3 for a while now, and I've gotten some great footage.  There have been times, however, when I've wanted to be able to use my DSLR to have more control over the shots that I'm getting.  I had the idea to use an inf ...
Read more

›
If the thought of dozens of tricker-or-treaters in gross-out costumes knocking down your door makes you want to spew, have we got the pumpkin for you! Every time the Arduino-Controlled Chemical Foam Spewing Pumpkin encounters a trick-or-treater at your doorstep, it spews burning chemical foam all over your front lawn. Now you can convey how much trick-or-treaters make you want to vomit, without doing any re ...
Read more

›