Software simulator for Electronic Assembly display EA DOG series will bring you a clear image about possibilities of this favorite series.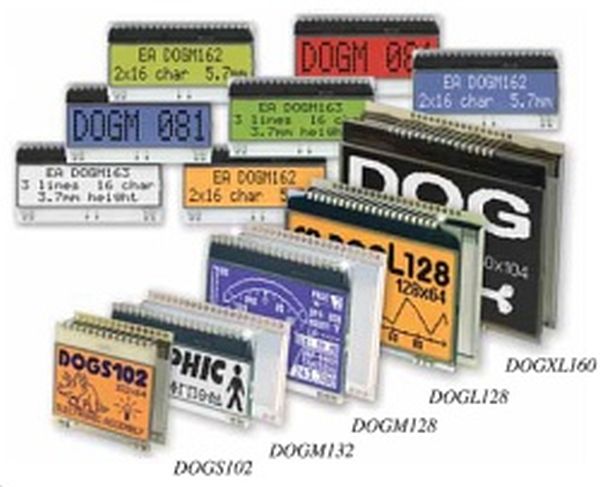 Usually, when we start working with some monochromatic display with a color backlight, we have to imagine which combination of display/ backlight would suit us the best. It isn´t hard but for sure even here is valid, that "it´s better to see once than to hear three times".
For this purpose will serve well a simple application StartDog, in which you can "try" for free various EA DOG series displays in combination with various color backlight (including RGB). This application will simplify you choice of a display without useless expenses. Besides a possibility to choice types themselves (with various resolution), it´s also possible to choose 4 basic kinds of "glasses": STN positive Y/G, STN negative blue, FSTN positive and FSTN negative.
Application StartDog also cooperates with the EA9780-2USB development board and so the text or image displayed on your PC can be seen also on the EA DOG series display.
Detailed information will provide you the EA DOG flyer and the EA9780 user manual.
In case of interest in the EA9780 development board abd the EA DOG series displays, please contact us at [email protected].
Advantages/ Features:
compact LCD character and graphic modules with a selectable backlight – various combinations are possible
1×8 – 2×16 – 3×16 – 4×20, +5V / +3.3V
102×32 .. 240×128, +3,3V
extremely flat: only 2.0 mm without backlight and 5.8 mm with backlight
can be soldered directly into the PCB without any further assembly
For more detail: Start with the EA DOG displays for free