This week the beautiful projects from Boldport club arrived. Each of them comes with a nice box or bag which matches the individual project. All electronic components to assemble and solder the project are included, but you need some external power supply and jumper cables to bring some of the projects to life.
In the following sections, I will show you some impressions of the assembled kits. My soldering skills are far from perfect, so even after cleanup you see a lot of impurity on the PCB's. If you like to join the club, you can do this here.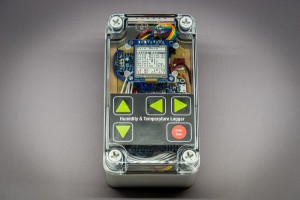 Project "Tap"
This project is based on a project from 1974, which is a touch activated switch. The "Tap" project is combined with the "Cordwood Puzzle" for the LEDs.
I recently stumbled over the "Boldport Club". This is a subscription where you get an unique electronic project for soldering every month in your mailbox. Each project is based on artful crafted PCBs and a couple of electronic components. You have to assemble everything by yourself, soldering all components together.
Read more and have a look at the projects here: http://www.boldport.club
Today I shot a short demonstration video, which shows all 50 modes of the table light visually. The video can not replace a real table lamp, but you will get a first impression. And you can obviously implement your own colours and effects with own code.
For More Details: Projects from Boldport Club Arrived