A new innovative technology for wearables is taking over the market of future technology. Wearables are portable systems that house sensors to make measurements from the wearer's body. Powering these wearables requires flexible batteries that adapt to the specific material, and deliver the power needed for the system. Fraunhofer Institute for Reliability and Microintegration IZM developed a micro battery to ...
Read more

›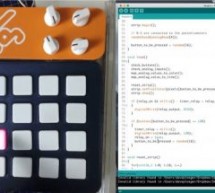 Electronic, Arduino enthusiasts and makers looking for a project to keep them busy this weekend, may be interested in a cool custom switch created by Dave Darko. That requires users to intermittently push a button in order to produce additional 'on' time and has been aptly named the, "Unhackable Arduino Switch Matrix." The 'unhackable' switch, which resembles a MIDI sequencer input, runs on an Arduino Nano ...
Read more

›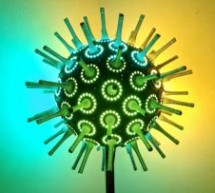 Any resemblance between The Wobble Sphere and a certain virus making the rounds these days is purely coincidental. Although as yet another project undertaken during the COVID-19 lockdowns, we can see where the inspiration came from. Wobble Sphere is another work of interactive art from the apparently spring-driven imagination of [Robin Baumgarten], whose Quantum Garden piece graced our pages last year. The ...
Read more

›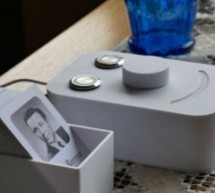 Using an Arduino Uno micro-controller together with RFID Cards a unique digital jukebox has been created aptly named Juuke. Watch the demonstration video below to learn more about the easy-to-use system designed specifically children and the elderly to be able to play their favourite music. The Juuke Box works by using RFID cards to play specific songs from an SD card. You could also play the songs randomly ...
Read more

›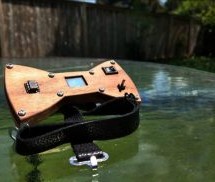 [Greg] loves hacking his bow ties. Back in high school, he added some bright RGB LEDs to the bow tie he wore to prom and even won the male best-dressed award. Recently he decided to try another bow tie hack, this time giving his tie some retro arcade game feels. He decided to use an ATtiny85 and to experiment doing some more lower-level programming to refresh his skills. He wrote all his libraries from scra ...
Read more

›
IEI is rejuvenating the G-Series with a 165 x 115mm EPIC form factor SBC named the Nano-GLX, which runs on the dual-core G-Series LX and has TDP ratings as low as 4.5W. This is the latest, and the most power efficient of the G-Series family. This is the pioneer G-Series based EPIC board. OS support is not listed, but possibly Linux and Windows can both run fine on it. The board is aimed at power efficient e ...
Read more

›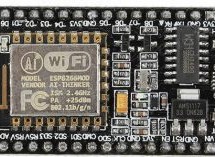 As the popularity of Arduino boards increased, the demand for boards which comes embedded with some of the add-ons used with the Arduino increased. One of the most popular add-ons were the WiFi modules which are used to connect Arduino boards to the internet. Several boards were released by different manufacturers which used the Arduino form factor and had onboard WiFi module, but none of these boards ...
Read more

›
The 8087 chip provided fast floating point arithmetic for the original IBM PC and became part of the x86 architecture used today. One unusual feature of the 8087 is it contained a multi-level ROM (Read-Only Memory) that stored two bits per transistor, twice as dense as a normal ROM. Instead of storing binary data, each cell in the 8087's ROM stored one of four different values, which were then decoded into ...
Read more

›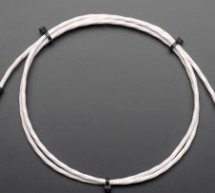 A Weather station project is a project that gives you information about the weather in a particular area and is quite useful for a lot of things like planning of the day, farming and several others. A weather station project is one of those projects where you can have different types of sensors attached to it. In this post, I will highlight some interesting sensors that can be added to a weather statio ...
Read more

›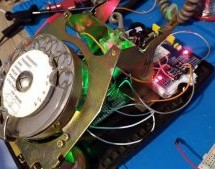 One of the useful side effects of the ubiquitous availability of cellular network data modules is that they can be used to create custom mobile phones. It's surprising in a way that we don't see as many of these projects as we'd expect, but by way of redressing that deficiency we're pleased to see the work of [Proton Gamer], who has taken a vintage rotary dial phone and upgraded it with an Arduino and GSM s ...
Read more

›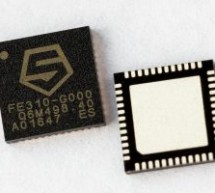 Developed in the dark hours of the night, between 2 and 8 o'clock in the morning of August 19th by Marcelo Samsoniuk, the DarkRISC-V stack is an experimental open source implementation of the RISC-V standard targeting the low-cost Xilinx Spartan-6 family of FPGAs. Following a week of debugging, Samsoniuk has released the implementation to GitHub under a BSD license. Marcelo Samsoniuk's says: The general con ...
Read more

›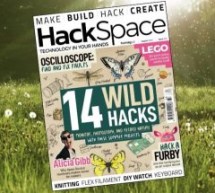 Those of you that would like to get closer to nature by monitoring, photographing and recording your favourite animals, may be interested to know that the latest HackSpace magazine is packed with wildlife hacks to keep you busy through the summer months. The July 2020 issue of the amazing HackSpace magazine is now available to purchase or download for free as a PDF, allowing you to Discover an Arduino-compa ...
Read more

›