Let's take a look at our new machines (we mentioned them when announcing the WunderBar recently).
YouTube is full of Christmas gift freak-out videos, with kids loosing themselves in episodes of hysterical happiness because they discovered an Xbox or something like that under the tree. Screaming and jumping around the room, completely loosing it.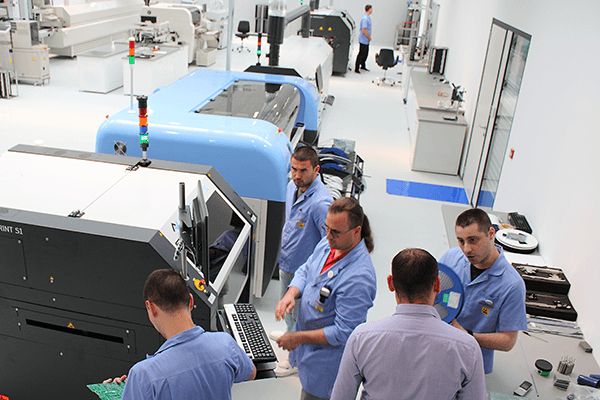 Although adults, some of us were on the verge of reenacting some of those YouTube classics. Most of all, it's the guys in the anti-static blue shirts that work in the manufacturing area. The occasion, of course, was the arrival of four brand new machines.
These are the crown-jewels that adorn our manufacturing floor. It's top notch, world class equipment. Take a tour with us:
Ersa Versaprint S1
Ersa is Europe's largest manufacturer of soldering systems. The Versaprint handles solder paste applications on PCBs.
The machine has an integrated high resolution camera that performs automated optical inspection after the paste has been applied. The inspection process is performed at at a speed of 9,100mm2 , among the fastest in the world.
The Ersa Versaprint feeds the PCB board straight to the Europlacer iineo, the star of the new production line:
Europlacer iineo 2
This Pick and Place machine with its two turret heads with 12 nozzles can place an astonishing 28,000 components per hour. This is a considerable leap compared to our previous machine. It triples our production capacities.
That level of productivity doesn't depend solely on the Pick and Place machine, it's the reflow oven where the soldering of the components takes place:
For more detail: mikroe.com – These are the new machines that tripled our production capabilities