Imagine a laboratory (testing) power supply able to provide a virtually any function. Switching on, drop-out, repeated switch-on and many other functions, by which we can test our product in a "single shot" – those are programmable laboratory power supplies from company TDK Lambda. Perhaps the biggest advantage of programmable power supply is the fact, that there´s no need to adjust, watch, set at testing itself. It´s obvious that this sophisticated device is feelingly more expensive than usual laboratory power supplies, however it´s able to bring enormous time savings and reliability into your work.
In majority of cases it´s possible to reach simulation of a real-life voltage fluctuations, dropouts, disturbances,… This "dynamic" testing is also able to discover the risk of "freezing" of your product (undervoltage lockout) at a short-time undervoltage..
Company TDK Lambda belongs to the very top in this segment and its devices provide a literally unlimited possibilities of usage, configuration and control. Whether it´s extremely fast response, possibility of a parallel operation of several units, control over LAN,USB, RS485, GPIB,… almost all possibilities and options known in this field can be found in the TDK Lambda power supplies.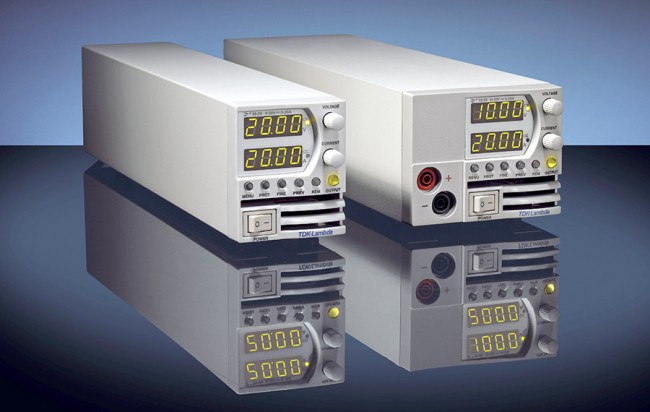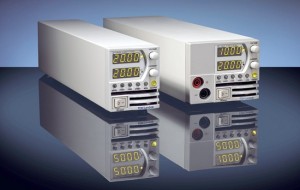 Main series:
● Z+ (200-800W) – extraordinarily low and compact series. Arbitrary functions generator with 16 bit resolution (+ inner memory), max. output voltage 10-650 VDC. RS232/485, USB and analogue interface. Active PFC (typically 0,99). Advanced parallel master/slave mode.
● ZUP (200-800W) – max. out voltage 6-120V, max 132A. CC/CV, software calibration, last setting memory, active PFC. RS232/485 and analogue interface.
● GENESYS (750-15000W) – extraordinary reliability and power. Max 650V, max 1000A. Auto-restart or safe start (user selectable). Last setting memory, available in four sizes – GENH, GEN 1U, GEN 2U and GEN 3U. Optional USB or LAN interface and further accessories.
Possibilities of power supplies are really extensive what´s illustrated in enclosed pictures. Detailed information will provide you the catalogue of programmable laboratory power supplies as well as in the TDK Lambda powers supplies and DC-DC converters brochure.
We´re able to supply you TDK Lambda products within 4-12 weeks at advantageous conditions.
In case of interest in any type, please contact us at [email protected].
FOr More Details: Do you know, what´s a top-class programmable power supply capable of?