Also can be added, that even in case you have a possibility to produce a suitable bezel, it can easily happen (especially at smaller batches) that it simply isn´t worth it. Design, prototyping,… all this costs something. On the other hand we have here a ready-made solution with true brass bushings and precisely designed spring clips. The result is an immediately usable bezel, while it´s only necessary to make a simple cut-out into the front panel of the device. There´s no need to drill mounting hols to exactly defined positions or so. We talk about 4D Bezel-s. Novelty in our stock offer are bezels for 7" displays uLCD70. Bezels are available in a black and white version. In our standard offer can also be found bezels for 3,2" and 4,3" displays from company 4D Systems.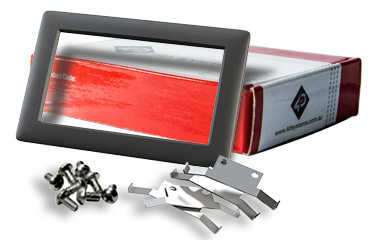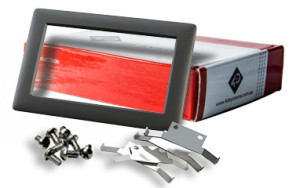 Further details necessary for a trouble-free usage in a target device will provide you the 4D-Bezel-70 datasheet as well as other ones at particular types.
In case of interest in any 4D Systems product, please contact us at [email protected].
For More Details: High quality bezel will provide professional look to your displays