General Electric is releasing an interface board that will let you program and control their smart appliances, and they're giving away a batch of ovens and refrigerators to makerspaces to help launch the project.
The program comes through the FirstBuild program, a new endeavor by GE and Local Motors to interface with independent designers to find, make, and license new product ideas much more rapidly than normal for the manufacturing giant. The interface board, called the Green Bean, is their first product, released to help makers generate new appliance-based projects.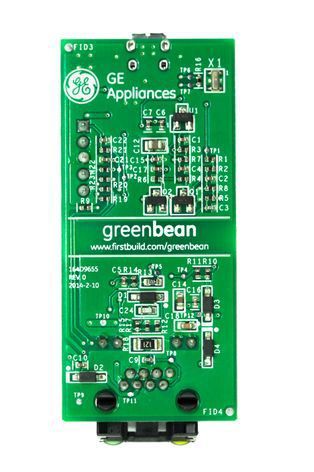 The open-source "maker module" allows you to connect a Raspberry Pi or other computing device directly into the brain of certain GE appliances to reprogram them to control temperature, tweet status updates, offer remote control, or more. Its SDK, using Node.js, is on github, and a variety of projects are already being posted on their site, ranging from refrigerator light controllers to a smartphone alert for your dryer that allows you to keep the cycle spinning if you're not able to remove the clothes before they wrinkle.
For more detail: GE Launches an Interface Board to Let You Hack Their Appliances