A Contactless Contact Lens
Google on Thursday unveiled a new Google X moon shot project that's supposed to help patients diagnosed with diabetes better measure and manage blood sugar levels – a smart contact lens that can test tears and alert the wearer, potentially with help of a LED light. The contact lens, which still has many obstacles to overcome until it becomes a product available to potential buyers, packs "chips and sensors so small they look like bits of glitter, and an antenna thinner than a human hair."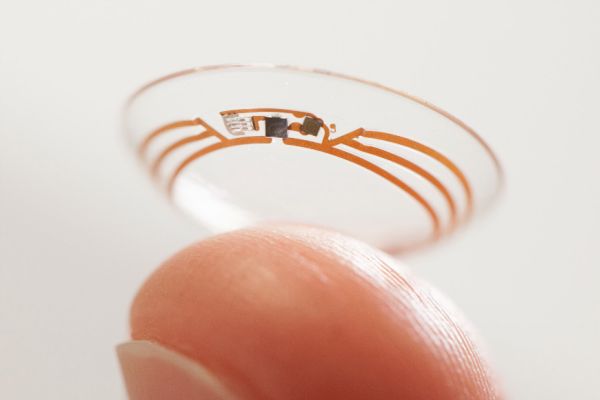 At this time, it's not clear how the lens will connect to other smart devices such as smartphones and tablets to transmit recorded data, or whether this will indeed be a feature. According to Re/code, Google isn't interested in connecting the lens to Google Glass, at least for now, and the smart contact lens project is separate from the Google Glass product. Even so, Glass project founder Babak Parviz also advises the contact lens team.
Google doesn't want to manufacture and sell the product by itself though. Instead, it's looking for partners to help in this endeavor. At the same time, the company is also talking to the FDA about it – in December when the two parties met, it was speculated that Google wanted to talk about Google Glass with the regulator.
Before the smart contact lens becomes official, Google will also have to determine whether measuring tear fluid is actually relevant for blood sugar levels. The company is working with the Diabetes Research Institute at Mills-Peninsula Health Services on a clinical study on the matter. Dr. David Klonoff, medical directory of the institute, told the publication the data he seen so far is "optimistic," although no results have been officially reported.
For more detail: A Contactless Contact Lens

Project Ratings:
Related posts
Leave a Comment