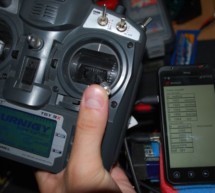 In this tutorial i want to learn you something, maybe change your mind. And make autonomous drones available for everyone. Simple question is: What do you need to make your drone autonomous? . Answer: - GPS - Accelerometer - Gyroscope - Telemetry wireless system - Camera - Some better micro processor Its expensive right? Real answer: Its cheap, and you already have it in your pocket!!! Modern Android phones ...
Read more

›
The objective of this project is to build an Arduino voice shield to empower thousands of voice related applications! All this mostly thanks to an integrated ISD1790PY chip. This particular voice/TTS  feature can be useful to integrate voice messages in alarm systems, to implement generic I/O controls in home automation or even in home security applications: something like playing an alert when a person or ...
Read more

›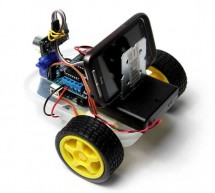 You'll need these: HC-SR04 – Get this ultrasonic sensor from eBay.com.au for $2. SG90 Servo Motor – We've seen this servo selling for around $4 on ebay. Motor drive shield – You can get this expansion board for $5 online. If you're new to APC we've been spending the last few months of this Masterclass looking at how to use the low-cost Arduino microcontroller in the real world. These little 8-bit controller ...
Read more

›