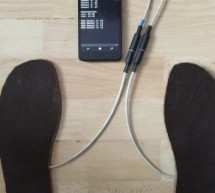 Everyone has a certain Gait-Rythtm! ..influenced by architecture and our surrounding. This Project should Tack your Gait and find yours. Things used in this project Hardware components Velostat, Linqstat × 1 SparkFun Bluetooth Modem - BlueSMiRF Silver × 1 Coppertape (narrow) × 1 cork 2mm × 2 Foam rubber 2mm × 1 Felt plate × 1 Software apps and online services Microsoft Virtual Shields for Arduino You have t ...
Read more

›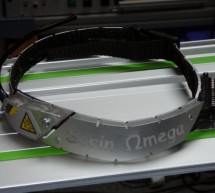 Don't worry! First, this is a rebuild out of a movie so it won't explode for real and it won't be worn by a real wolf. However there is fursuiting for which I am a big fan of and my own character (fursona) is a wolf and lives in a world of technology and total military control. This collar will give the image if you would step out of line, you will be severely punished. (a future nobody wants to be part of, ...
Read more

›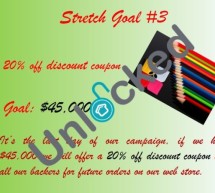 Keep losing things? Want to share & track belongings with friends? Locate bags/keys in an instant? Scheduled to ship in JUNE! #FIND Kickstarter special pricing only during the campaign! MSRP will be $24.95 per FIND tag later. Back us now! Shipments scheduled in JUNE! What does the FIND tag do? The FIND is the best track & find tag which can be used to reliably prevent losing or misplacing belongings ...
Read more

›