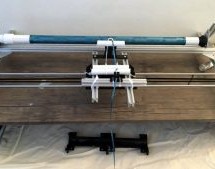 Many of the projects we feature on Hackaday are motivated by pure greed. Not on the part of the hacker, mind you; but rather the company that's charging such an outrageous price for a mass produced item that somebody decides they can do the same thing cheaper as a one-off project. Which is precisely how [Bryan Kevan] ended up building his own carbon fiber tube wrapping machine. Not only do the finished tube ...
Read more

›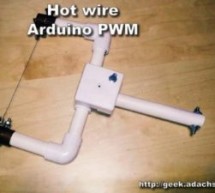 Hardware components: Arduino UNO & Genuino UNO × 1 Atmel ATTiny85 × 1 DigiSpark × 1 Plastic box for electronics × 1 Jumper wires (generic) × 1 IRF530 × 1 Resistor 1k ohm × 5 Resistor 100 ohm × 2 Single Turn Potentiometer- 10k ohms × 1 BC547 × 2 LED (generic) × 1 7812 × 1 Hot wire foam cutter × 1 STORY I did the hot wire foam cutter previously but I missed the temperature control. So that's why I ...
Read more

›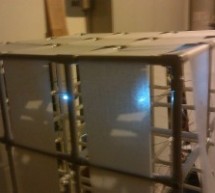 This 3X3X3 ft. LED PVC cube is the ultimate in mood light fun!   An LED (light emitting diode) will burn longer than traditional bulbs so that you can enjoy your giant light for a LONG LONG time. Build it and see! Step 1: WARNING!!! THIS PROJECT WILL COST ABOUT $150 Also.... make sure that your dimensions are planned ahead so that you can fit it through your door after you build it!  (Uh... not that it's fr ...
Read more

›