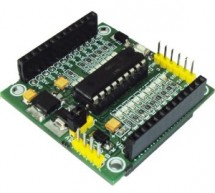 The PIC 18 PIN (DIP) Development / Evaluations Board demonstrates the capabilities of Microchip's 8-bit microcontrollers, specifically, 18 Pin PIC16F1847. It can be used as a standalone demonstration board with a programmed part. With this board you can develop and prototype with all Microchip's 18 PIN PIC microcontrollers. The board has a Reset switch and status LEDs. On board 3.3 V and 5V DC regulators al ...
Read more

›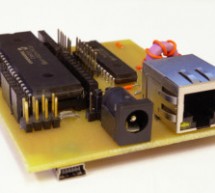 In this instructable I'm going to show you how to make your own PIC18 development board that features both Ethernet and Full Speed USB 2.0 at a low cost. Features: The development board is based on a PIC18LF4553 microcontroller. The microcontroller features a Full Speed USB 2.0 (12Mbit/s) interface without the need for any external components. Also, it has 32KB of program memory, 2KB of RAM and it supports ...
Read more

›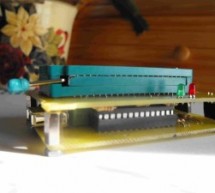 DSCF2015 This page is dedicated to everybody needs to program a PIC (Microchip) device via USB port. Looking on the web for ready-to-use projects, I found a good one called Open Programmer, coming with several schematics, PCBs and Open Source code. The original link is http://openprog.altervista.org/OP_ita.html What concerned me was the need to mount, on the mainboard, a specific socket board depending on t ...
Read more

›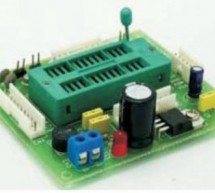 PIC_18F_28_PIN_PIC_Development_Board_PIC This is a PIC18F Development board with ICSP connector. Description This is a versatile, configurable, and cost effective Development Board designed for the 18F – 28 pin series of Microcontroller from Microchip. The board is simplest form with all the Port pins terminating in a header connector for easy connection to the outside world. Power Supply 7-18V DC Some of t ...
Read more

›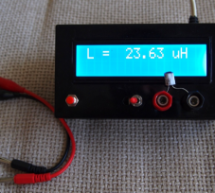 Here is another piece of laboratory equipment – LC meter. This type of meter, especially L meter is hard to find in cheap commercial multimeters. Schematic of this one came from this web page: https://sites.google.com/site/vk3bhr/home/index2-html It uses PIC microcontroller 16F628A, and because I recently acquired a PIC programmer, I decided to test it with this project. Following the above link you will fi ...
Read more

›