Description The MAX1720x/MAX1721x are ultra-low power stand-alone fuel gauge ICs that implement the Maxim ModelGauge™ m5 algorithm without requiring host interaction for configuration. This feature makes the MAX1720x/MAX1721x excellent pack-side fuel gauges. The MAX17201/MAX17211 monitor a single cell pack. The MAX17205/MAX17215 monitor and balance a 2S or 3S pack or monitor a multiple-series cell pack. To ...
Read more

›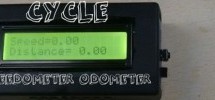 Hey guys, this a instructable of how to make a bike speedometer.Yeah,you read it right the one that we use in car but only for 10$ .Well the first this for you to know is that this is the collaborated project of Mr_DIY_Electrician and paurushthemaker .So back to topic our project is all about a speedometer which has 3 modes as follow:- Speedometer(for speed) and odometer(for distance) Task1.-Cover 20 miles ...
Read more

›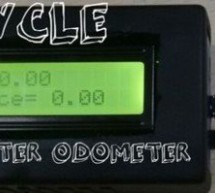 Step 1: HOW IT WORKS The working of a project is simple. It is also very important to understand it for making the project. Basically the apparatus consists of the reed switch or the magnetic switch mounted on the frame of the cycle and a magnet mounted on the one of the spokes. As the wheel rotates the magnet triggers the switch every rotation. The signal go to the arduino which counts the no of rotation a ...
Read more

›