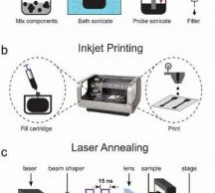 NanoEngineers" research group at Iowa University have been devoting efforts to use graphene and its amazing properties in their sensors and other technologies. Graphene has many extraordinary properties. It is about 100 times stronger than the strongest steel. It conducts heat and electricity efficiently and is nearly transparent. Inspired by some recent projects about using inkjet printers to print multi-l ...
Read more

›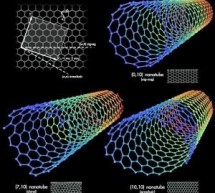 Nanotechnology plays an indispensable role in modern materials research and new products. Carbon nanotubes (CNTs) enable production of novel materials with amazing properties. Progress is however not without risk and a recent study on mice has shown that certain types of CNTs have similar carcinogenic properties as asbestos fibers.  So far there is no evidence of risk to human exposure, but caution is requi ...
Read more

›
Light propagating in a layer of scattering nanoparticles, shows the principles of diffusion - like tea particles in hot water. The deeper light is penetrating into the layer, the lower the energy density. Scientists of University of Twente's Complex Photonics Group, however, manage to turn this falling diffusion curve into a rising one, by manipulating the incident light. More light energy inside an opaque ...
Read more

›