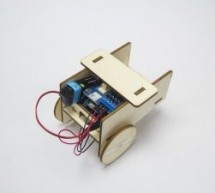 This project consists of a small robot controlled via WiFi using an Arduino MKR1000, MKR2UNO Shield Adapter and Arduino Motor Shield! Things used in this project Hardware components Arduino MKR1000 × 1 Arduino MKR2UNO Adapter × 1 Arduino MotorShield Rev3 × 1 Arduino Small DC Motor × 2 9V battery (generic) × 1 Arduino Battery snap × 1 Software apps and online services Arduino IDE Arduino Web Editor Hand tool ...
Read more

›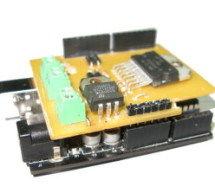 Today, I'm going to show you how to make an Arduino motor shield (driver) at a low cost. It works splendidly, its posses almost all the characteristics of the original Arduino motor shield. It's almost considered as a clone. The original Arduino motor shield has the same motor driver chip (L298), the only difference with it, is the package type, my project contains the vertical version of the chip L298 (wit ...
Read more

›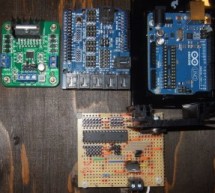 I am presenting a compact design of a stripboard Arduino board (DIYduino) that includes a 2A motor driver and has additionally the functionality of a sensor shield. The 2-channel version cost approximately $29.43 and is more affordable compared to $39.00 for a commercially available system consisting of an Arduino Uno, $21.50, a sensor shield, $8.50, and a motor shield, $9.00. The cost can be further reduce ...
Read more

›