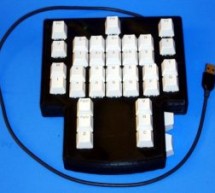 In the heat of the moment, gamers live and die by the speed and user-friendliness of their input mechanisms. If you're team PC, you have two controllers to worry about. Lots of times, players will choose a separate gaming keyboard over the all-purpose 104-banger type. When [John Silvia]'s beloved Fang game pad went to that LAN party in the sky, he saw the opportunity to create a custom replacement exactly a ...
Read more

›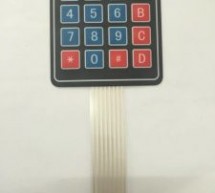 Step 1: Introduction Description: This keypad consists of 4 rows x 4 columns of buttons. It is ultra-thin that it provides an useful human interface component for microcontroller projects. Convenient adhesive backing provides a simple way to mount the keypad in a variety of applications, such as menu selection, security systems, data entry for embedded systems and so on. Specifications: Maximum rating: 24VD ...
Read more

›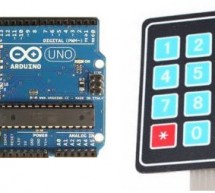 n this project, we will go over how to integrate a keyboard with an arduino board so that the arduino can read the keys being pressed by a user. Keypads are used in all types of devices, including cell phones, fax machines, microwaves, ovens, door locks, etc. They're practically everywhere. Tons of electronic devices use them for user input. So knowing how to connect a keypad to a microcontroller such as an ...
Read more

›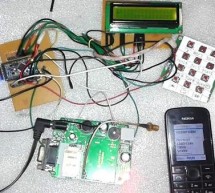 GSM is quite a common Device which is used in major Projects and Real Time Operations. There are many applications which are using features of GSM Module like the feature sending Messages, making a Voice Call, Reading Messages, attempting Call etc. Many at times you may have sent Messages using your Cell Phone and also by way of Hyper Terminal of your computer via GSM, and by sending Commands to GSM using M ...
Read more

›
My old keypad GDO gave up the ghost a while back so I decided I'd undertake a new Arduino based project.  I ordered a Velleman 12 key keypad from some supplier.  I don't remember who, but I did a quick search and found a bunch of people selling them for about $5 US so this is still a viable project. About the circuit The keypad has 13 connections.  One for each key and one common.  One side of each of the k ...
Read more

›
Hi guys, I bring a new instructable for arduino, the control access with password, 4x4 keypad and a servo. We will use the Password and Keypad librarie for arduino, besides using the servo library, but this project can also be modified by changing the servo, a motor reley or motor stepper, or any other ideas ... This project can be used in different cases, for doors, Servo action, etc.. Step 2: Prepa ...
Read more

›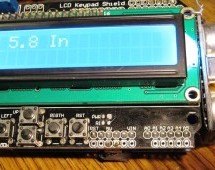 Have you ever wanted an ultrasonic tape measure, like this Stanley? (See picture). Well, I have but then I am a Lazy Old Geek. I don't really need one but I thought I'd try to make one. And naturally, I thought of an Arduino. August 2012 update: I just found out the software used in this Instructable does not work in the latest Arduino environment, 1.0. I think it is the LCDKeypad library but haven't found ...
Read more

›