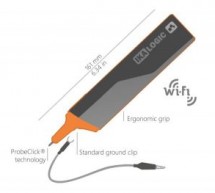 Author: Maurizio Di Paolo Emilio IkaScope is a wireless oscilloscope probe that allows to observe the change of electrical signals over time. The probe is a handheld device, portable and fits perfectly in the hand and pocket. By using high-speed Wi-Fi connection, IkaScope wireless oscilloscope probe communicates with laptop, tablet or smartphone to share the acquired data on the screen. The IkaScope wireles ...
Read more

›
One of the essential elements of building IoT project is the ability to connect devices. Wi-Fi and Bluetooth are good low cost choices, but they work only at close ranges, or in hotspot areas. When the device needs to be at a remote location GSM is a good and easy to setup option. In this Instructable, I will show you how easy it is to send and receive SMS messages over GSM with Arduino. In the following In ...
Read more

›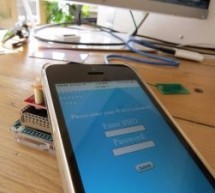 Motivation So I've just spent an "all nighter" working on this new IoT device that's going to change the world. The sun comes up, and I'm off to demo the device and pitch to my friends for some seed capital and soul crushing criticism. I get to their house, turn the device on, it won't connect... quickly I realize the device is still flashed with my home WiFi credentials. Time to quickly edit my code, refla ...
Read more

›