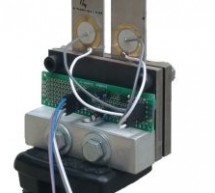 There is energy everywhere around us and in many different forms. Many devices have been developed to harvest light, wind, waves, and more. One unusual place of energy harvesting is from passing cars. As cars pass by some of their energy is released in form of sound. Even though the overall energy maybe small it can be harvested. In this Instructable I will show how to apply the solution of Euler–Bernoulli ...
Read more

›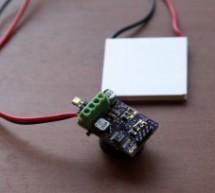 Recently, I built an energy harvesting circuit based on an ultra low voltage DC/DC step up converter chip (LTC3108) from Linear Technology.  With a 1:100 coil transformer (CoilCraft LPR6235), it converts the tiny voltage generated from Peltier thermo-electric generator into high enough level to drive small circuits. In the following video, I demonstrated that body heat is enough to power a LED.  When there ...
Read more

›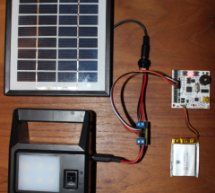 It's undeniable that South Africa is experiencing a critical electricity crisis. On the positive side, it's forcing us to conserve and consider alternative sources of energy. My mom sponsored our household with a cheap Chinese solar panel with battery pack and LED lights to use during load shedding (we live in Cape Town zone 6 and you can find the schedule here). This made me wonder: how much solar power do ...
Read more

›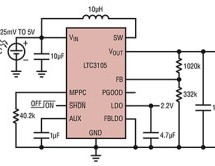 Indoor lighting offers a convenient energy source for many applications but lacks the high-power levels of solar energy. In fact, indoor lighting energy-harvesting systems face a number of challenges that differ subtlety from those encountered in solar-energy harvesting. Nevertheless, engineers can quickly implement energy-harvesting designs using a variety of components and specialized devices from manufac ...
Read more

›