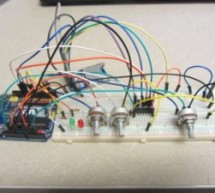 I was working on a project were I needed a cheap and efficient way to log the changing resistance of a sensor while simultaneously logging the temperature. This project is similar in many respects to the other data loggers on my site. Three prototypes have been built with the third one being a PCB. I have found this design to work extremely well for my needs. The resistance measurement princip ...
Read more

›
Despite sounding like an alcopop, Fritzing is actually an incredible bit of free software you can use to create circuit and component diagrams for use with rapid-protoyping electronics boards such as the fantastic open-source Arduino. As such, it's open source too, entirely cross platform and well supported – you can almost guarantee that it can be used on any Arduino project to show you how to wire things ...
Read more

›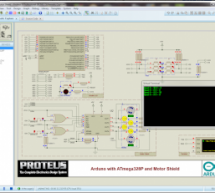 A) Fritzing: Fritzing is an open-source hardware initiative that makes electronics accessible as a creative material for anyone. We offer a software tool, a community website and services in the spirit of Processing and Arduino, fostering a creative ecosystem that allows users to document their prototypes, share them with others, teach electronics in a classroom, and layout and manufacture professional pcbs ...
Read more

›